Bioheat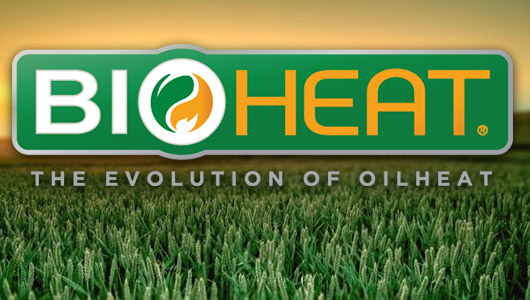 Bioheat is the New Standard for Heating Oil
Glow Oil now delivers Bioheat home heating oil in all of our deliveries. Bioheat is the evolution of home heating oil as we move towards cleaner-burning fuels and become less reliant as a country on foreign fuel sources.
Bioheat makes heating oil one of the most renewable fuel sources to heat your home.
Bioheat is a blend of recycled oils; plant, animal, cooking, and algae with traditional heating oil. The bio blend is made here in the United States and is mixed into heating oil up to 30%. These blend rates refer to the percentage of biofuel present, a B2 blend would contain 2% biofuel and 98% traditional heating oil, while a B30 blend would contain 30% biofuel and 70% traditional home heating oil. B30 is the highest blend rate we use and is viewed in the industry as safe for operations with current heating systems. B20 and below blends of bioheat work perfectly with current heating systems and typically require no modifications to your system, they even help to keep your system clean and running more efficiently. All of this without it costing you an extra dollar.

The heating oil we deliver contains a percentage of biofuel that can range from 5% up to 30% of the total gallons delivered. Biofuel is produced from organic feedstocks and can vary from typical heating oil in energy content and composition.